Winter flower delivery in WA
Share your love with flowers
Celebrate every day with an open heart. Let's spread joy and positivity to everyone around us together
See collection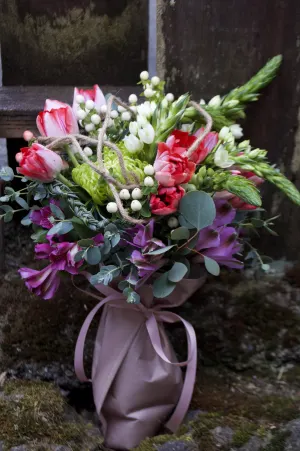 Why Florum
Florum's Decoration and Floristics
We successfully and responsibly work in such a field as flower decoration for weddings and banquets. Professional florists are ready to develop the design of any celebration and bring it to life, having carried out a complete floristic design of a wedding, birthday, corporate event. The range of services includes: flower, light, decorative decoration of halls, restaurants (furniture drapery, table setting), decoration of wedding cars, creation of individual wedding bouquets, boutonnieres.
Designed by professionals
100% Fresh Flower Guarantee
Modern floristry
Our bouquets are designed to inspire and bring happiness
Choose Flowers by Price
Where to find Florum Flowers
Florum LLC
12729 Northup Way #2,
Bellevue, WA 98005
Open Google maps

Taking orders via phone or at our shop
Mon to Friday: 9am - 6pm
Sat: 10am - 3pm, (closed on Sunday)
or almost any time online via Florum website or our socials

@florumart_bellevueJoin Florum in social media and stay tuned!
Looking for something personal?